It's time for me to get back to work, back to reality and back to blogging!
After a crazy couple of weeks at work, a few days off for traveling after Christmas, and a much needed break from my computer, I'm finally getting back into the swing of things. And I thought it would be only appropriate to kick off 2011 with a look back at the highlights of 2010. I really enjoyed reading everyone's year in review posts, so thought I'd do one too!
2010 really was the "year of the wedding" for me, at least the first 6 months of it! There wasn't a whole lot of non-wedding related things I did up until June.
January 2010
Wedding, wedding and more wedding stuff was completed, like going to our
cupcake tasting
and attending a
bridal fair
.
February 2010
More wedding stuff, like buying our
wedding bands
,
buying suits
for our groomsmen, setting up reservations for our
honeymoon
activities, finishing
invitations
and
programs
, and a million other little things.
March 2010
Took an awesome trip with some lovely bees to Vegas.
Did a
trash the dress photo shoot
in the desert.
Did a
boudoir shoot
.
And....more wedding stuff!
April 2010
Turned 28
Spent a bajillion $ on wedding stuff, and worked on even more wedding stuff
May 2010
Seriously, except for my job, I don't think I worked on a single thing this month that wasn't wedding-related. Looking back at my calendar, I have no idea how I had the time or energy to accomplish everything!
Wait, I do see one non-wedding related thing on my calendar for last May, I did make it to a happy hour with
this gal
.
June 2010
The culmination of 15 months of hard work paid off, and
we got married
!
And had a ton of other wedding events too, like our Wednesday night
low-key bach parties
.
Our Thursday night
Wedding Party Welcome Cruise
.
Friday
rehearsa
l
and
rehearsal dinner
After party
in our hotel suite.
And a
Sunday-after lunch
.
Then we went on a
wonderful honeymoon
in Kauai and Oahu!
July 2010
July was the first low-key month we had all year, and we mainly just tried to recover from June!
But we also went
wine tasting
, and attended the
Gilroy Garlic Festival
.
August 2010
We organized and attended the second annual Caltrain Pub Crawl, and drank our way to San Francisco all day, on and off the train (Um, somehow my blog post about the crawl has disappeared?!?).
I also started trying new recipes, and actually cooking meals other than frozen dinners.
September 2010
We hardly did any camping in 2010, but managed to get a
weekend trip
in at our favorite place, Big Basin Redwood State Park.
And we also got to
meet Sara Bareilles
, and see her in concert.
October 2010
October was a busy month with another weekend trip, to a
cabin we rented
about an hour from our house.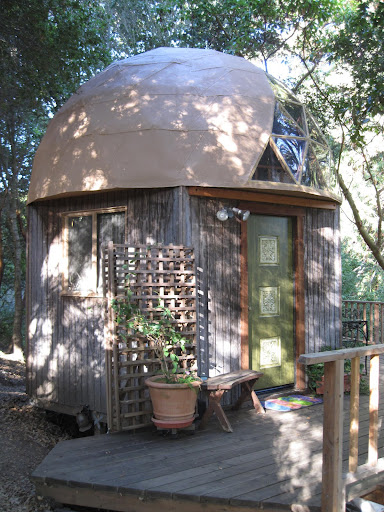 We also went to
beautiful Denver
for a long weekend, which was my furthest trip east to date.
And attended a lovely
fellow blogger's wedding
. (She's still working on her recaps, so I don't want to spoil anything by posting a picture!)
Plus spent a day in the rain at a
headliner-filled concert
to benefit the Bridge School.
And of course, I had a
traumatic hair cut experience
.
November 2011
My husband turned 29, and we spent a long weekend in
North Carolina
with his brother and wife. It was my first trip to the east coast!
We went to yet another concert, this time to see my favorite artist, Ingrid Michaelson.
And we celebrated Thanksgiving with my family, and I continued to
cook up a storm
, learning new recipes.
December 2010
In December we spent a lot of time working on our future plans for 2011 (some really exciting stuff!), which I'll share this spring, closer to when we're actually going to implement them.
And of course, there was lots of
Christmas present
buying (which I'm 100% in charge of, my husband is not the most creative gift giver). This year I was actually done buying gifts by mid-December!
I celebrated Christmas Eve with my family, then flew up to Washington on Christmas morning to spend four days with my in laws. It was a great little trip, and we had a blast drinking wine and playing board games with his parents, and catching up with some of our wedding party that lives up there. And there was even a little snow up on the hills!
And now it's early January, and time to kick off the new year with some new goals....but I think I'll save that for another day!
For those of you who did a 'highlights of 2010' post (or even those of you who didn't), what was your #1 favorite thing that happened in 2010?